Perhaps what makes action learning so unique is the level of introspection it takes, pushing organisations to look within themselves first to shift the narrative on youth partnership in the adolescent and youth sexual and reproductive health rights (ASRHR) ecosystem.
The YIELD Hub was launched in 2022, emerging from the research and engagement of the YIELD Project, which saw a need to evolve meaningful youth engagement in adolescents and youth sexual and reproductive health and rights (AYSRHR). Since its inception, the Hub has begun to make significant strides towards achieving partnership with youth in the adolescent and youth sexual and reproductive health rights ecosystem. How, you may ask? By using a cross-stakeholder action learning process.
The YIELD Hub employs cross-stakeholder action learning, a problem-solving method to generate innovative solutions to complex problems and develop new and creative ways for adolescents and youth to get involved in the sexual and reproductive health rights ecosystem. By focusing on timely stakeholder defined priorities around meaningful youth partnership in the AYSRHR space, the Hub facilitates collective action learning processes among young people, practitioners, researchers and funders to influence field-wide norm change.
The Hub supports each action learning group through a cycle of six phases; observe, assess, design, implement, capture and repeat to address new issues and learn from a previous cycle. The cross-stakeholder nature of action learning recognizes actors' diverse entry and vantage points in the AYSRHR ecosystem. As such, each action learning group brings together diverse actors to foster mutual understanding and through that, more coordinated complementary advancement in the practice of youth partnership in the AYSRHR field.
3 Reasons Why Cross-Stakeholder Action Learning is Timely
Collective action learning is timely for the AYSRHR field, given the broader agendas of diversity, equity, inclusion, and discussion around decolonizing global health in the post-COVID era. The global health field is going through a radical transformation and cross-stakeholder action learning is offering a supportive environment for collaboration.
We see how the Hub action learning group is very committed to a process where they can be open, honest and exchange around complex issues with peers. They don't come to "perform", position or compete – they come to share, learn and push through institutional and field-wide barriers. Process and experience are generative.
Organizational and systems change does not have obvious spaces for sharing and learning, which is valuable and important, especially now. A lot is going on in the field of AYSRHR and many organizations are going through their own processes and have a lot of valuable experience to share and learn from each other – and a lot more to learn!
Earlier this year, the Hub successfully kicked off its first action learning cycle, bringing together a diverse range of stakeholders representing grassroots youth-led and international NGOs, global networks and intermediary funders. The first collective learning topic emerged out of the original YIELD research on gender and inclusion, which spotlights the gender discrimination and exclusion faced by young women and youth leaders in AYSRHR. The cycle has institutional representation from Engender Health, the Athena Network, MenEngage Alliance, Y-Plus, Camy Fund, and Restless Development.
"The action-learning approach is different, especially in an environment where we always feel pressured to create new projects or solutions. I am not pressured to commit to immediate deliverables or create something new in the group. I am comfortable bringing up different perspectives on the same issues and building on ideas with other members over time,"

Olaoluwa Abagun, Executive Director of Athena Network.
Five months into the action learning process, group members have had unique time and space to openly share their ambitions and experiences towards making internal systems changes within their organizations. Cross-stakeholder action learning is intentionally timely as group members had already begun or were planning for organizational change processes related to gender, diversity and inclusion, which have been supported and advanced through collective action and learning.
The group members have dived into the convergence of issues related to the realities and perceptions associated with youth leadership, youth partnership and gender inequality in adolescents and youth sexual and reproductive health and rights (AYSRHR). The sessions so far have encouraged open dialogue, with pertinent issues on youth leadership and partnership being raised.
Having completed three stages of the cycle so far (Observe, Assess, Design), group members have evolved their understanding of the issue and taken concrete steps to develop institutional action learning problem statements, developed their draft action plans, and aligned around a shared area of collective action learning focus.
"I have found the action learning process to be non-judgemental and the depth of conversation has been very impressive and has challenged our thinking. The space gave us the momentum to initiate broader discussions at the senior management level on the implementation of meaningful youth engagement within our own context. With support from the Hub, we continue to have more conversations around our Theory of Change, frameworks, and strategies. In general, the Hub has been great for internal learning and external partnership processes,"

Senior Manager of Advocacy & Programs · Restless Development.
As group members implement their action learning plans, the YIELD Hub provides support through individual follow-up and the facilitation of opportunities for group members to troubleshoot and learn from each other. Members are documenting their experiences and the Hub will work with them to synthesize their learning to share action learning outcomes with the broader adolescent and the AYSRHR ecosystem.
3 Benefits of Action Learning For Our Members
Perhaps what makes action learning so unique is the level of introspection it takes, pushing organizations to look within themselves first to shift the narrative on youth partnership in the AYSRHR ecosystem. Our members mention these top 3 added benefits since joining the Hub's action learning group.
Thus far, the action learning group has provided a space for members to validate key issues and messages at the intersection of gender and AYSRHR.
The action learning sessions have provided a much-needed forum for members to explore intersectionality and other feminist approaches for youth partnership. "It has been gratifying," a member says, to see the action-learning group members interact outside of the sessions, harnessing each other's resources and participating in each other's events. In this way, we have witnessed further enrichment of the ecosystem.
Through the action learning sessions, we see members provide sounding boards to each other as they endeavor to shift the status quo. In addition, organizations that would ordinarily be deemed quite different from each other seem to be aligned in what they hope to achieve through the action learning process.
Like most cross-stakeholder engagements, the action learning group members note that a significant challenge that could possibly impede their ability to implement the learnings from the action learning cycle could be the slow process of institutional buy-in and, in some instances, the lack of funding to support learning outcomes. However, some group members have already kicked off resource mobilization to specifically support the implementation of learnings garnered from the action learning cycle. The YIELD Hub has also initiated learning and exchange dialogue sessions among members to share best practices and resources to address common challenges they may face while implementing their action plans.
At the YIELD Hub, we remain cognizant of the stumbling blocks to youth partnership in the AYSRHR space and that now is the time to find practical solutions to these challenges. We hope to achieve progress through the action learning groups, bringing stakeholders to the same table and providing them with the tools and resources to advance youth partnership within the ecosystem.
As we move into the future, we are excited at the prospect of cross-stakeholder action learning being a methodology that helps develop leaders, build teams, solve significant problems and transform institutions within the adolescents and youth sexual and reproductive health and rights (AYSRHR) space.
Authored by Richard Dzikunu, Action Learning Groups Lead at YIELD HUB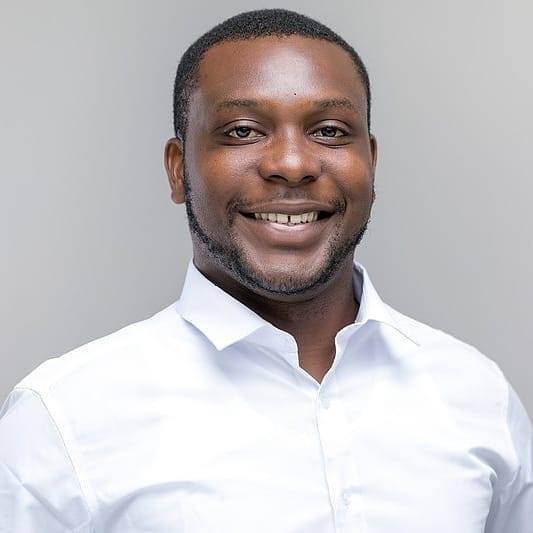 Would you like to stay updated on the YIELD Hub's activities and events?