The International Youth Day, 2022, provides an opportunity for the YIELD Hub and its partners, particularly Action Learning Group members of the current ongoing cycle on Gender, to demonstrate the power and impact of intergenerational partnerships in SRHR. The YIELD Hub engages different stakeholders, through Collective Action Learning which is a problem-solving method, to generate innovative solutions to complex and persistent challenges on youth partnership in SRHR.
The YIELD Hub is collaborating with Men Engage Alliance, Seattle International Foundation, and CamyFund to host a Twitter chat. The aim is to initiate mobilisation among the partners and young people broadly to discuss intergenerational partnership and its importance in strengthening youth leadership and Youth Partnership in Sexual and Reproductive Health and Rights (SRHR) and Gender Equality agendas.
Please save the date and join us for this discussion!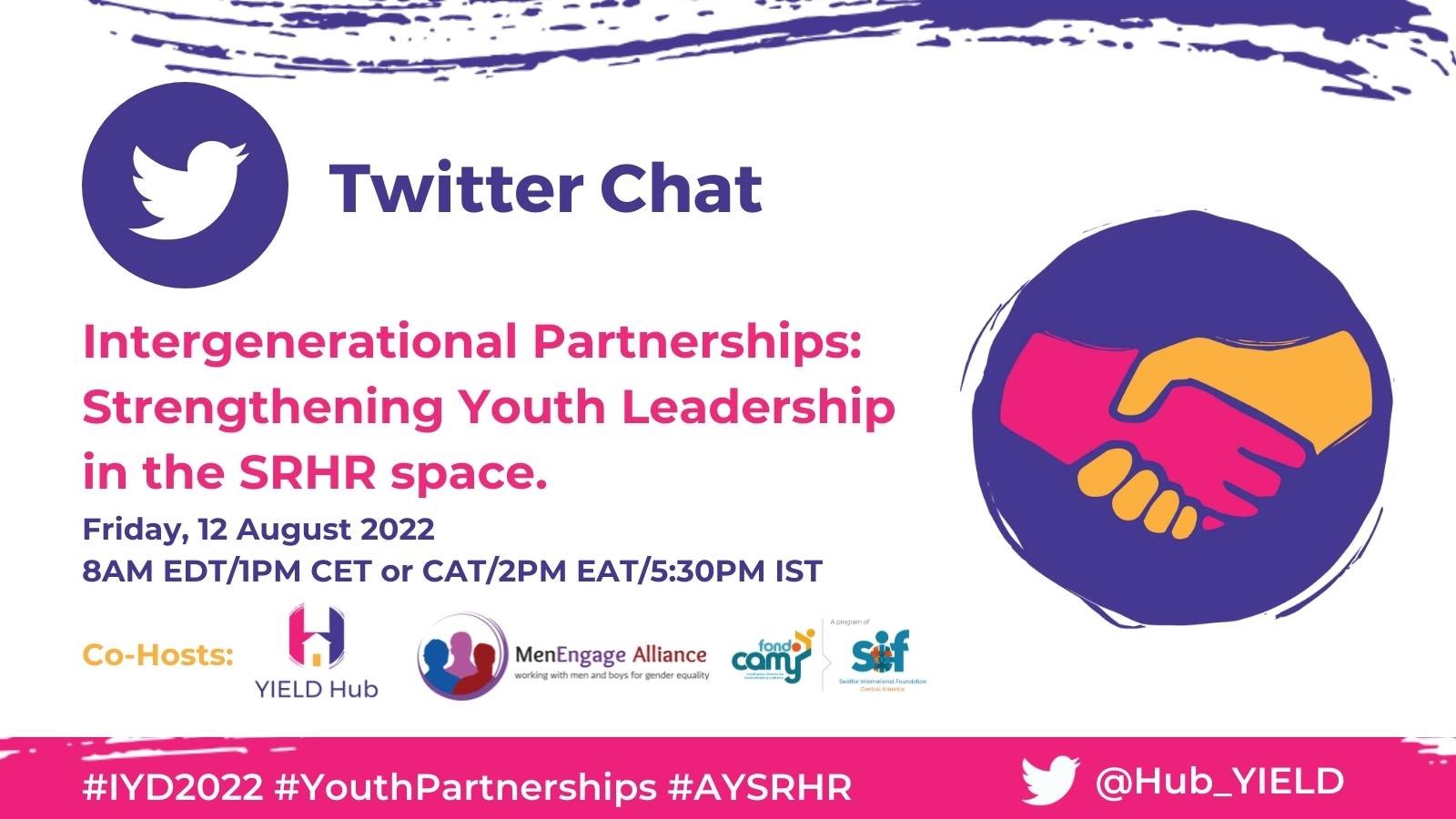 Would you like to stay updated on the YIELD Hub's announcement? Subscribe to our Newsletter here: https://bit.ly/3AdRPbA