The YIELD Hub, represented by our Director, David Imbago-Jácome, and Richard Dzikunu, the Action Learning Groups Lead, marked a significant milestone by participating in the recently concluded UN General Assembly for the first time. Our primary objective was clear: to amplify the importance youth partnership in global health, especially in the realm of adolescent and youth sexual and reproductive health. The week was a testament to our dedication, as we immersed ourselves in a series of discussions and events; covering diverse themes such as promoting the Sustainable Development Goals (SDGs) and advancing reproductive health and gender equality.
Our engagement commenced at the SDG Action Weekend. In a webinar recording session hosted at the Population Council office, we amplified key messages on just how critical contraception awareness is and its societal implications ahead of World Contraception Day. Our Director also spoke at a roundtable organised by the AYSRHR Global Roadmap for Action (GRA), where he dove into how we can advance global #AYSRHR goals through youth-led partnerships and collaborations.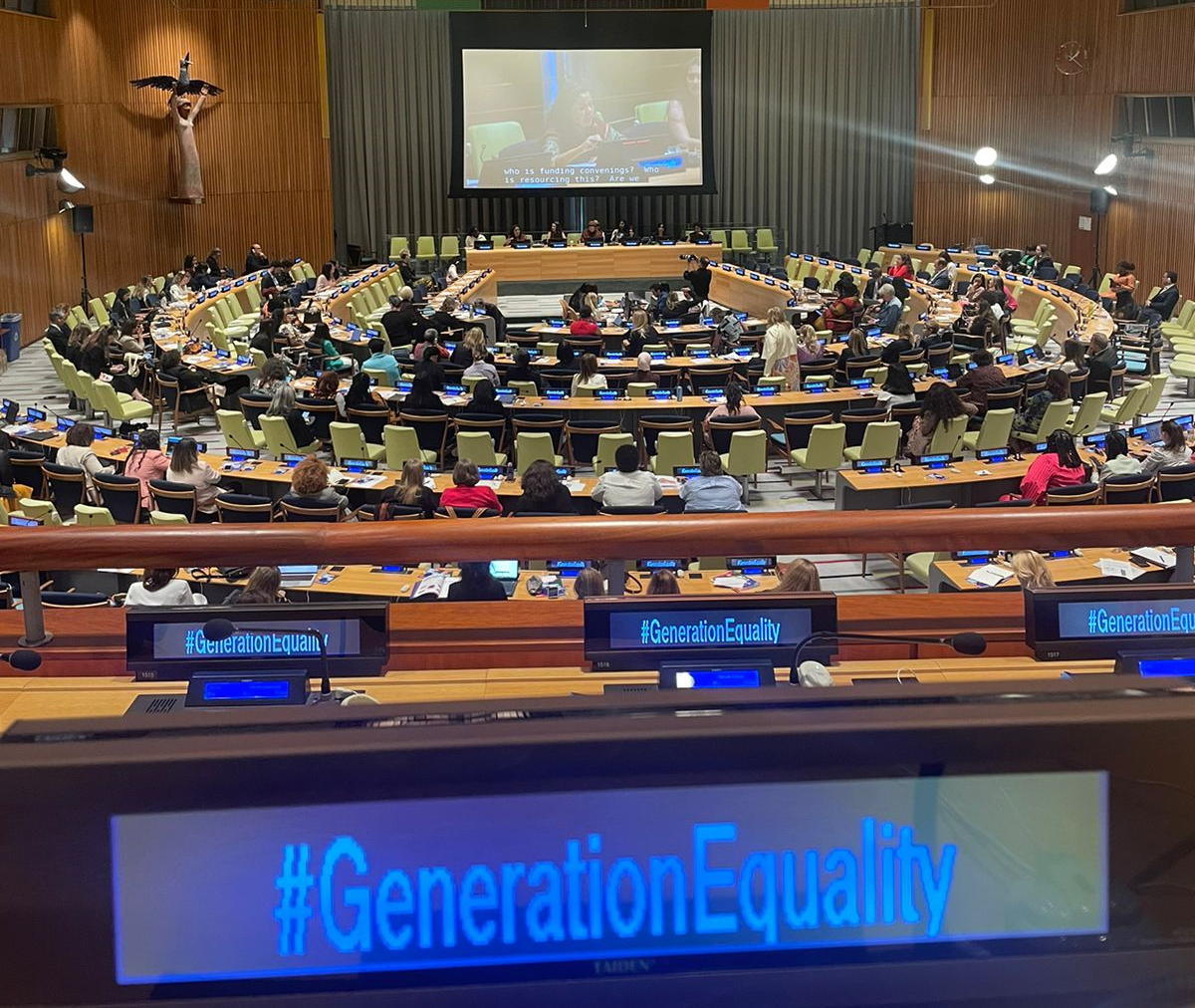 The Generation Equality Forum Mid-Point Moment where the 2023 Generation Equality Accountability Report was unveiled, was a particularly proud moment for us. As global leaders and experts converged to assess the progress made towards gender equality, we were honoured to be amongst other commitment makers in the space. We made a commitment to enhance Youth Partnership in the field of Adolescent and Youth Sexual and Reproductive Health and Rights over the next three years.
This commitment involves actively supporting the #actionlearning process of at least 50 organizations (including funders, researchers, advocates, youth, and implementers) each year through our collaborative learning groups, both through our core groups and within our online community. Being part of this momentous effort to unlock political will and new energy to achieve gender equality through intensified ambition, investment, and accountability, has undoubtedly strengthened our resolve to support gender equality efforts. David and Richard also attended the FP2030 event. An exceptional moment was the recognition of our initiatives by the Minister of Health of South Sudan, underscoring our role in strengthening youth engagement.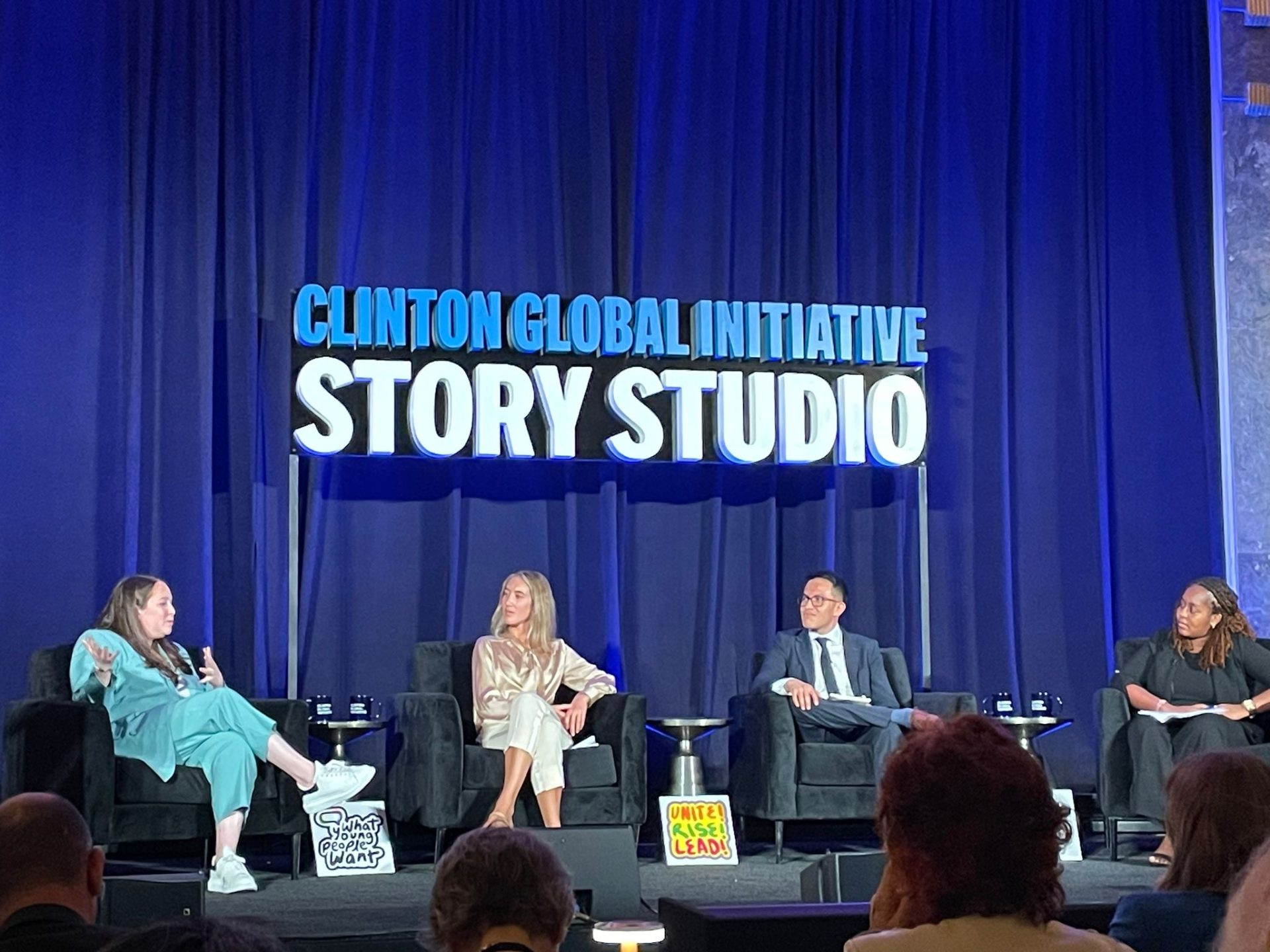 Further, David spoke at the Clinton Global Initiative event dubbed, "1.8 Billion Futures: How to Secure the Long-term Health and Wellbeing of Adolescents and Young People Worldwide." He emphasised the urgent need to prioritise youth partnership in our efforts geared towards advancing adolescent health and well-being.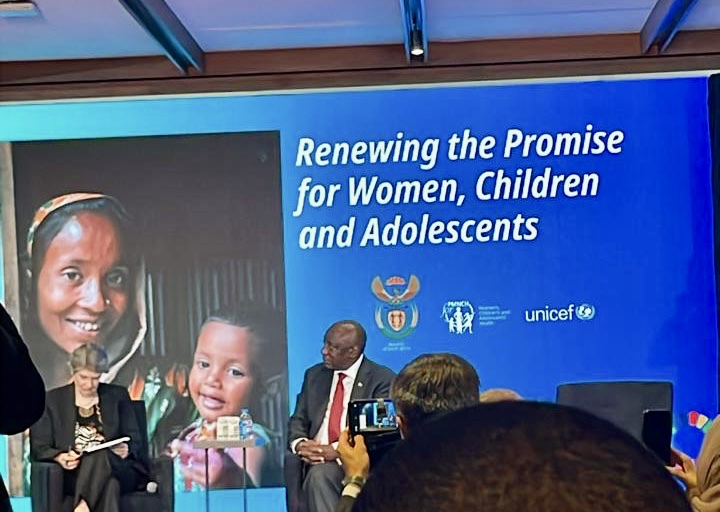 The "Renewing the Promise for Women, Children, and Adolescents," high level event hosted by His Excellency Cyril Ramaphosa, President of the Republic of South Africa, was another pivotal point. Here, the emphasis was on how Heads of State and other stakeholders in attendance can accelerate progress for women's, children's and adolescents' health and well-being. A cornerstone of our participation was the "Accelerating SDG Commitments" luncheon which underscored the indispensable role that 1.8 billion adolescents and youth play in the realisation of the sustainable development goals.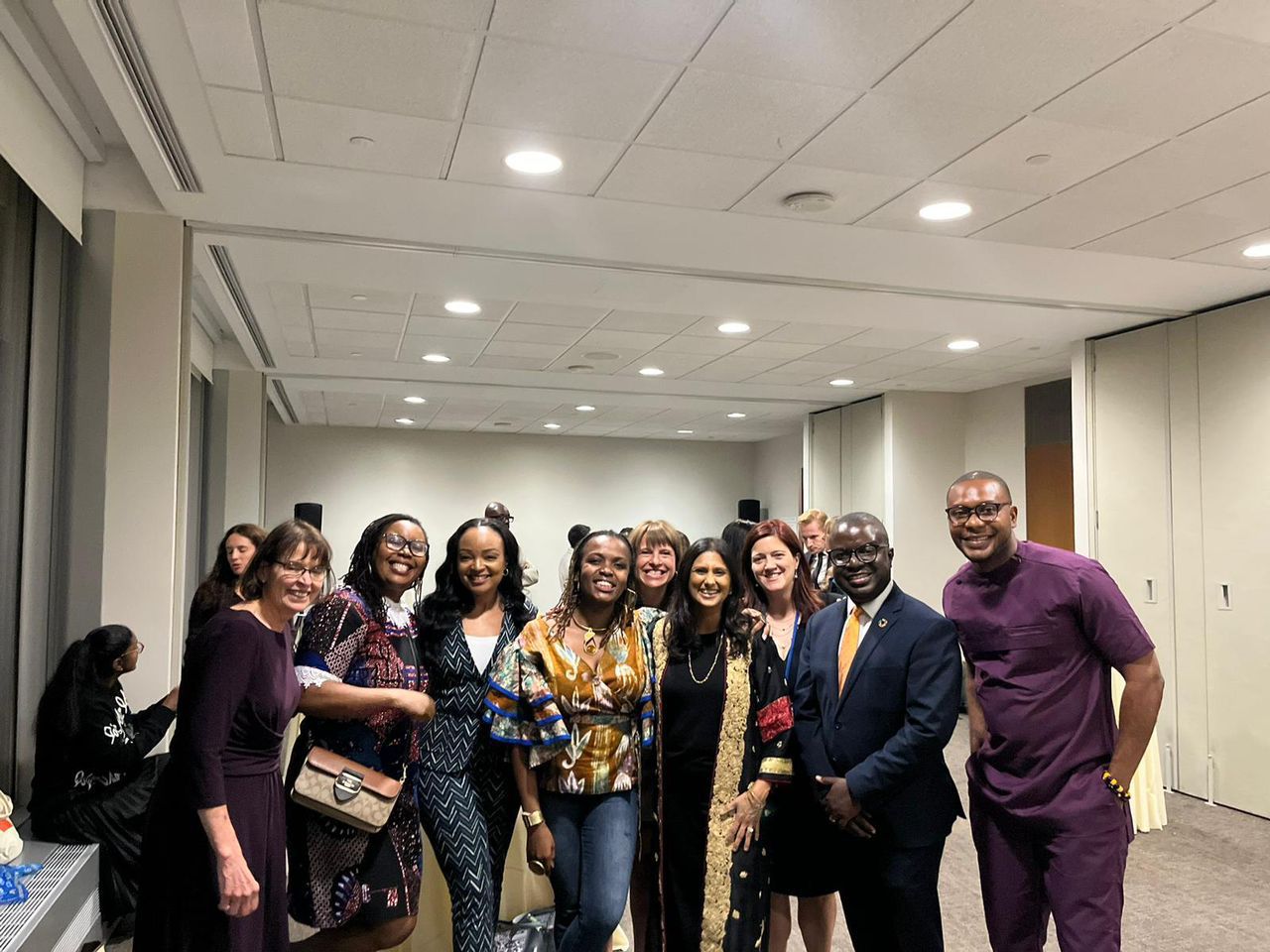 Concluding our series of engagements, we participated in profound discussions at the UN Universal Health Coverage (UHC) High-level meeting. highlighting the importance of equitable health access for all. Finally, we joined colleagues from Amplify Change and Population Council in a session to highlight a recent assessment of the impacts of Amplify Change grantee partners – all civil society organisations rooted in communities working on some of the most challenging sexual and reproductive health and rights (SRHR) issues, including abortion, LGBTQI+ rights, and SRHR for persons with disabilities.
The journey through the week was both empowering and enlightening. It fortified the urgency and the collective responsibility we all hold towards achieving Sustainable Development Goals, promoting gender equality, and ensuring a healthy, equitable world for all. In reflection, YIELD Hub's debut at the UN General Assembly was not only an enriching experience but a reaffirmation of our unwavering commitment. We continue to strive towards championing #YouthPartnership in adolescent and youth sexual and reproductive health, confident that our collective efforts will bring about transformative change.