From 17th – 21st July, delegates from all over the world converged in Kigali, Rwanda for the biggest conference on gender equality; Women Deliver 2023. Armed with key messages and promotional materials, we immersed ourselves in the conference's exciting atmosphere. As sponsors of the conference, we were eager to share our learnings from the past year and a half on why #Youthpartnership must be at the core of efforts to influence norm change in the adolescent and youth SRHR ecosystem.
To kick off our engagement at Women Deliver, we participated in the Girls Deliver Pre-Conference. During the opening fireside chat, we had the privilege of gaining insights from prolific speakers, including Malala Yousafzai and Stacy Abrams, on multi-dimensional approaches to adolescent well-being. They emphasized the need to prioritize the voices of adolescent girls in feminist ecosystems to catalyze action towards gender equality.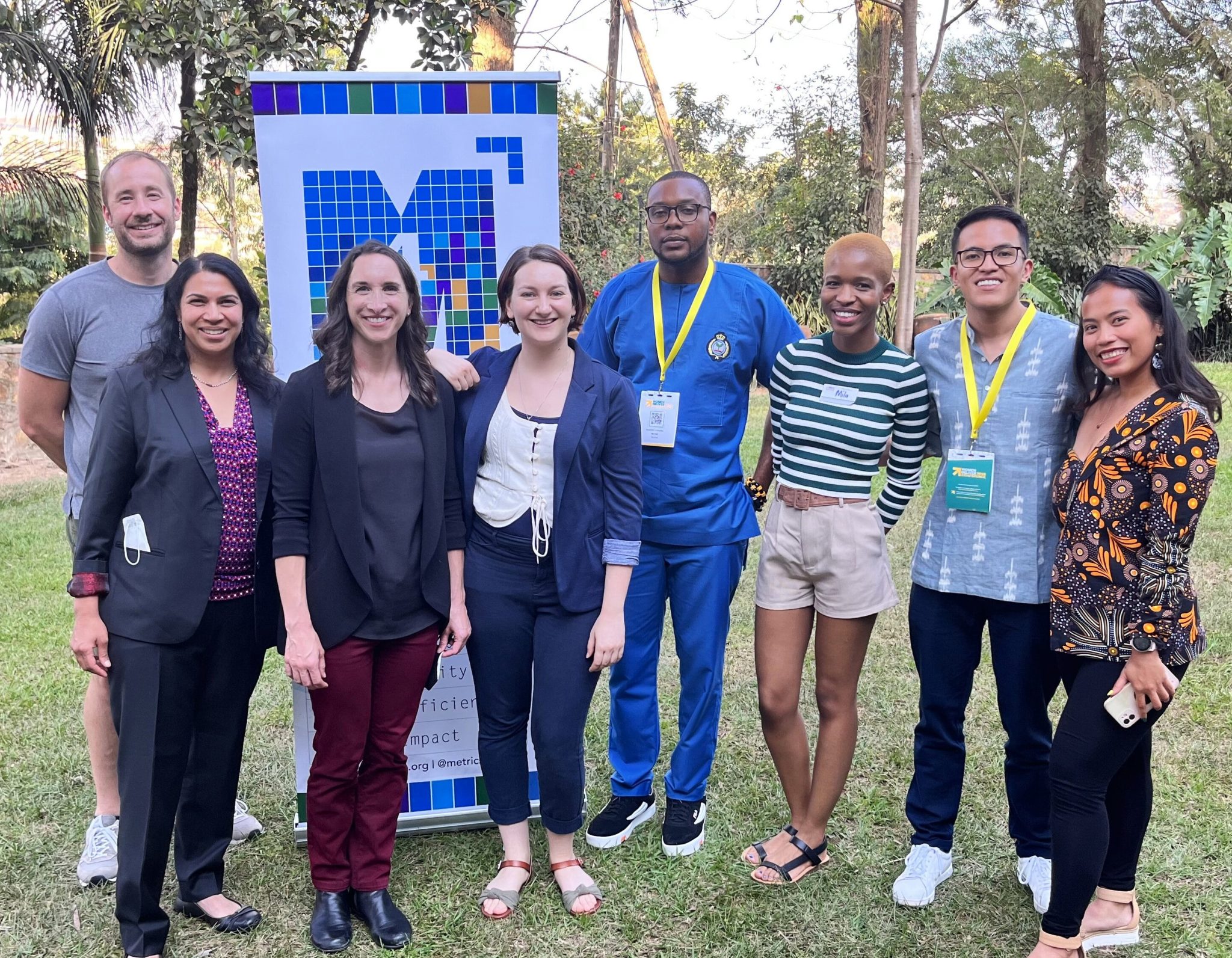 On the sidelines of the Girls Deliver Pre-Conference, we partnered with Metrics for Management on a workshop that served as a space for the Measuring Youth Sexual and Reproductive Health Services (MY SRH) Initiative Youth Advisory Group to dissect current assessment methods used to measure Youth Sexual and Reproductive Health (SRH) Services. Our incredible team led this workshop and simulated an adaptation of the collective action learning process, which helped us understand the issue's context and define priorities.
Next was the Youth Pre-Conference which galvanised our mission to advance youth partnership in the AYSRHR field. Even more inspiring was the consensus from youth champions all over the world, on the need for meaningful youth engagement that would allow young people to truly centre their voices and leadership towards the achievement of gender equality goals.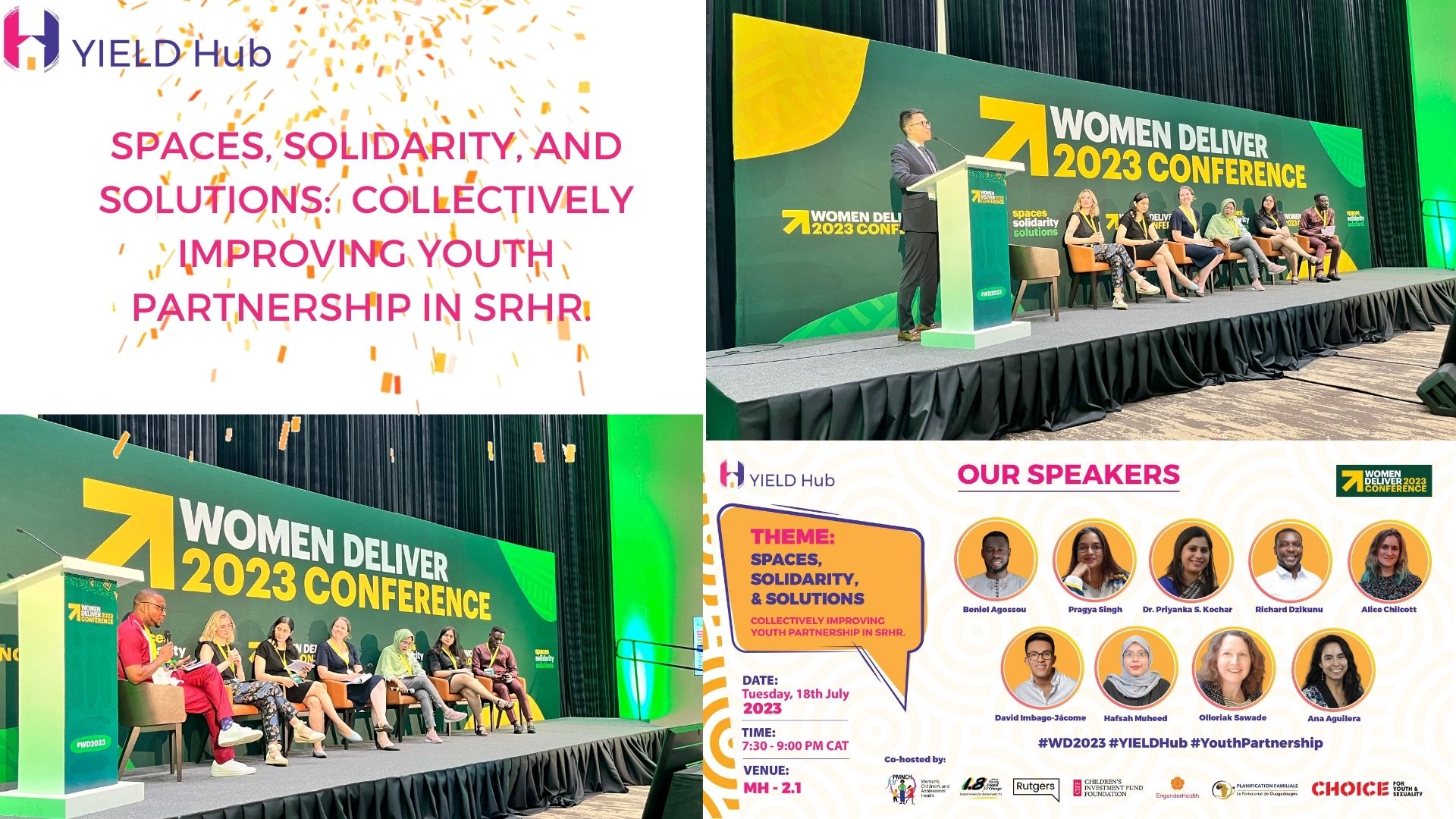 Undoubtedly, the biggest highlight for us at Women Deliver was our side event alongside our partners CIFF, PMNCH, Rutgers, the Ouagadougou Partnership, CHOICE and Engender Health. During the event, we were able to demonstrate the value of collective action learning, leaning on our ongoing action learning group topics as real-life case studies. Through informal group discussions anchored on our action learning topics, we brought the action learning cycle to life and gathered brilliant insights from our session participants.
As we closed out the session, we launched our first-ever Action Learning Toolkit and our 2022 Annual Report. The Toolkit is a concise guide that will empower organisations to incorporate collective action learning within their systems to address key challenges of priority to them. We are confident that our session not only inspired thought but will drive concrete action, geared towards addressing SRHR challenges, no doubt bringing us one step closer to achieving gender equality.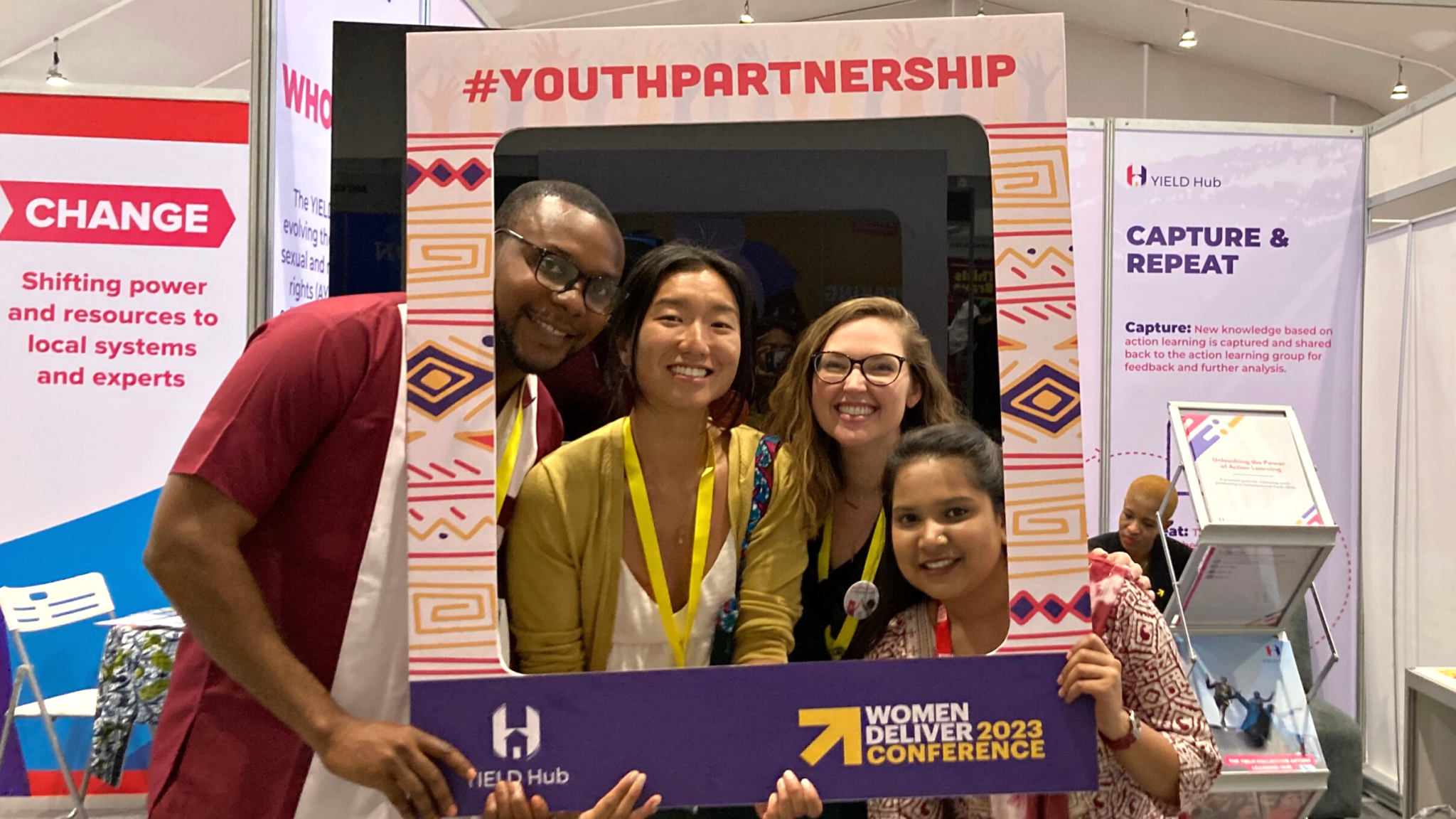 Women Deliver was also an excellent networking opportunity for us. Our booth provided the perfect space for our partners to meet us in person and pick up some merchandise, especially our action learning members whom we have been engaging with virtually for a long time. We also participated in the PMNCH Treasure Hunt as one of the partner organizations, a fun networking activity that allowed us to connect with champions of the #1point8billion campaign.
Speaking engagements were also core to our participation at #WD2023 with David Imbago speaking at the Youth Zone during a session led by the Global Roadmap for Action. In addition, he was invited to the UNFPA Hear Her Podcast Launch, a platform that delves into and unpacks the Sexual Reproductive Health and Rights of women, men, girls and boys in the East and Southern Africa region.
Our engagement at Women Deliver is a testament of the tremendous growth the YIELD Hub has exhibited in the one year of its existence. Over this short period of time, we've made significant strides towards cementing our place in the AYSRHR ecosystem, positioning ourselves as key thought leaders on matters youth partnership to influence norm change within the field.
All in all, one of the most rewarding things about being at Women Deliver was the reinforced feeling of community and solidarity. The challenges we face as stakeholders in the AYSRHR field often cast a bleak shadow, particularly in a time when significant progress made towards gender equality is being threatened by the effects of the COVID-19 pandemic and far right political movements. Nonetheless, we left Women Deliver invigorated in our mission to advance youth partnership in the AYSRHR field. Guided by this year's theme, 'Spaces, Solidarity and Solutions,' we reaffirm our commitment to provide space for stakeholders in the AYRHR field to solve key challenges through our collective action learning model.
See you at the next Women Deliver Conference!