At the heart of Sexual Reproductive Health & Rights (SRHR) is the idea that everyone has the right to make decisions about their own body and health. This includes young people who are often overlooked or excluded from conversations about SRHR. Yet, young people are the most affected by SRHR issues.
Fortunately, we have an array of youth-led, youth-centred, and youth-based organisations working in SRHR who understand that young people possess unique perspectives, knowledge and innovative ideas that provide insight into existing programmes and bring about meaningful change.
But how do we begin to measure the impact of such a change?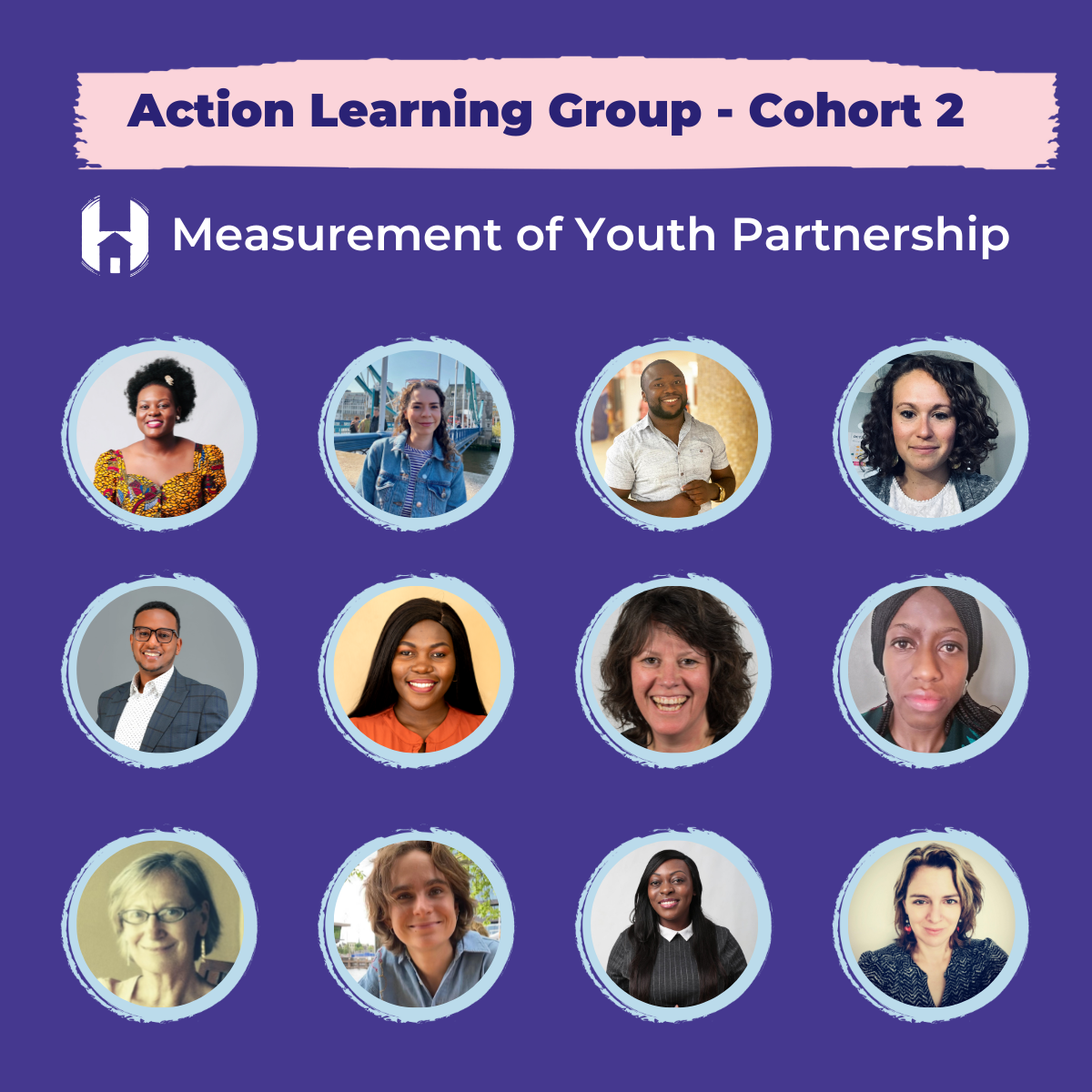 Observe phase
This introductory phase allowed the group to reflect on youth partnership, resulting in a rich and lively discussion that distinguished what youth partnership should look like and what it should not be.
| | |
| --- | --- |
| What it IS | What it's NOT |
| Allowing youth to set or drive the agenda and be actively involved in decision-making. Young people are knowledgeable enough to make meaningful contributions. | Top-down approach where adults with influence, experience and power determine how things work for young people in youth-centred work. |
| Collaboration, mutual learning, and co-creation where youth have an equal relationship with others and do not have to compete to be heard. | Tokenism that merely includes youth in projects but does not give them space for meaningful participation and engagement in issues concerning them. |
| A safe and adaptive space where youth can grow, learn, and develop themselves. | Treating youth as mere beneficiaries of programmes. |
| Prioritising the multiple and intersectional issues that affect young people and listening to their diverse perspectives. | Seeing youth as a homogeneous group with a one-size-fits-all approach to their issues. |
Assess phase
This secondary phase required the organisations to present issues they seek to address or improve within their work and the broader SRHR field through collective action learning. Below we highlight three key themes from the session that suggest that the field of SRHR can thrive in all its efforts, as long as young people are included meaningfully.
Transforming outdated norms: Partnerships in SRHR need to be broadened beyond normative ideas of the past. Much of the approach we take to evaluating youth programmes and partnerships is influenced by adultism.
Deconstructing power: We need to be honest about who holds the power when we talk about youth partnerships, because often, young people are merely treated as tokens rather than leaders in their own right. If we can move beyond this view, we can recognize that youth partnership is both a human rights and a social rights issue.
Prioritising holistic inclusion: It's easy to assume that programmes and projects that work with youth or are distinctly youth-led are all-inclusive and capture youth voices holistically. But not all groups of young people are represented or engaged. Ask yourself, who is your work engaging and who is left out?
The YIELD Hub's Collective Action Learning Groups are a reminder that youth partnerships are not only necessary for our work in SRHR, but that – for meaningful change to occur – young people should be afforded safe and inclusive spaces to be active participants in these conversations.
Stick around on this journey – we look forward to sharing more insights on effectively measuring youth partnerships from the upcoming phases of Cycle 2!